Which Electric Gate is Right for Me
Posted by:
Admin
Tags:
Electric gates
Posted date:
08-06-2021
Which Type of Electric gate is right for my property
Installing an electric automated gate onto your property will offer a range of benefits. Before you buy your automatic gate, you will need to understand the types of gate available.
Read our guide to which type of electric gate is right for my property? Installing an electric automated gate onto your property will offer a range of benefits. Here are some of the benefits that each type of gate have to offer.
Hardwood Gates
Hardwood Gates are an attractive addition to any home or business.
When you are choosing materials for gates it can be hard to come up with a reason why one is better than the other. Obviously you want your family and home to be safe from intruders. But you also want your gates to reflect pride in your home and your style.
Hardwood gates have changed over the years. For many years when people thought of hardwood gates they thought of a lonely gate swinging in a field protecting sheep from predators. But those days are gone.

The hardwood gates of today are modern and pleasing to the eye. They can be a solid barrier to the outside world. They can create a welcoming entrance for your guests and visitors. Passers by will also be able to see the house design without setting a foot on to your property.
Hardwood gates give a great sense of wealth and opportunity to invited guests. They also cast doubt into any wannabe intruder who is thinking about gaining access to your property. Automatic hardwood gates allow your property to be revelled to guest as they enter. Keeping them looking premium quality is quite a simple task too. A coat of wood varnish every so often will allow your gates to look great and perform their security duties for many years to come. Hardwood gates always make passer-by look twice to see the modern style. They will always give a glance in the hope to see the modern family and home behind the gates. But secure gates will also make the opportunistic passers-by think twice about trying to gain access to your property.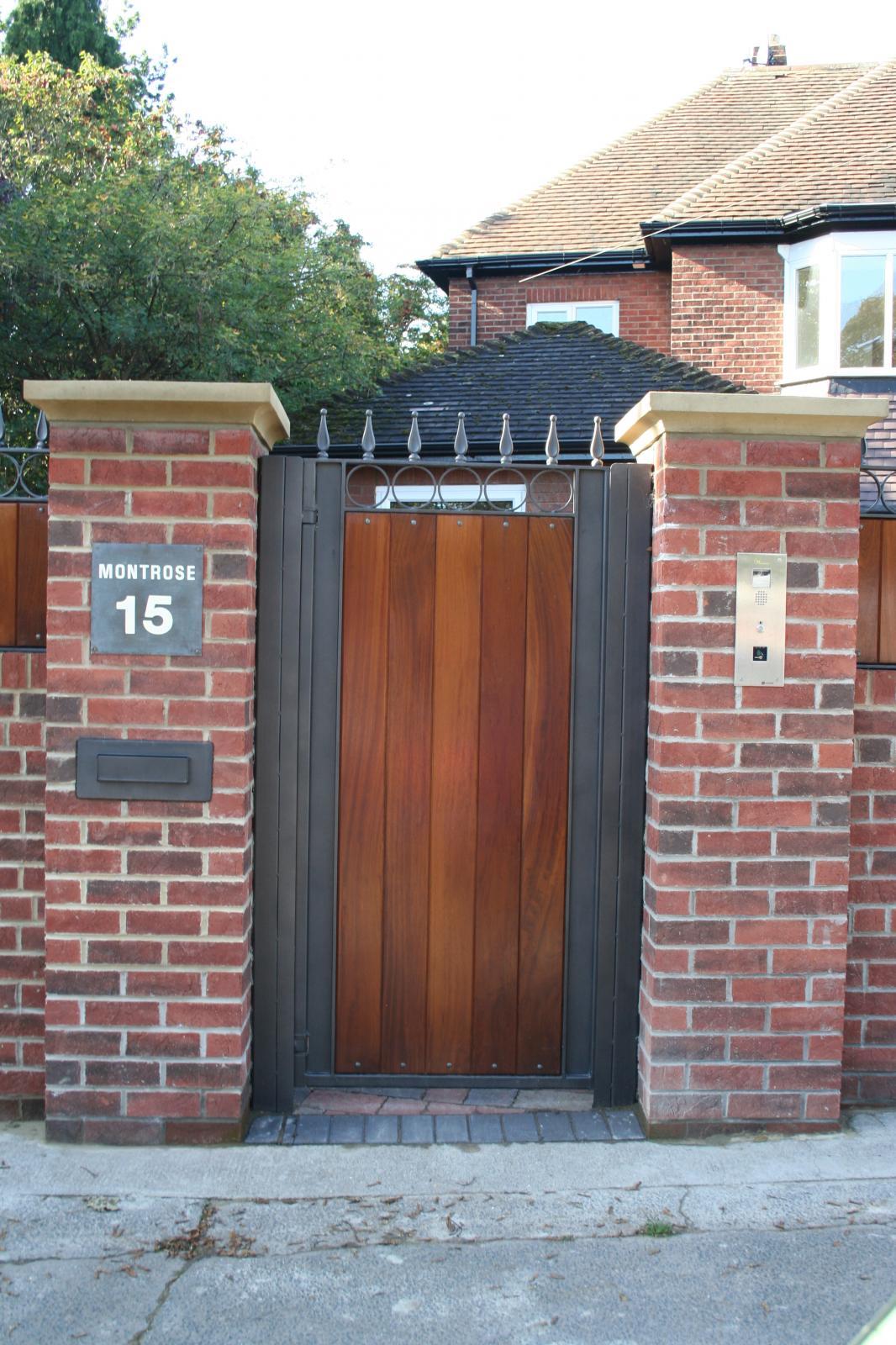 How Will You Use Your Electric Gates?
The electric driveway gates are typically used only a few times a day at homeowners home. This is generally from going to work/school and returning and sometimes the deliveries throughout the day.
Many automatic gates are used to access commercial environments, and these are done frequently. What type of motor you decide to use depends on how much the motor will be used. It may need to be a gate motor capable of a higher usage cycle than normal due to its frequency of use. This can also depend on the material used for the gate, such as wooden gates or metal gates etc.
Safety audits should also be done on the automated gate to ensure any dangers in the design of the gate automation system. Many gate engineers will also explain to the new owners of the automatic gate how to use it safely.

Anyone who might be using the automated gate should have a remote control for the gate as they are generally small enough to go in your pockets. Some GSM access control systems allow apps to control the gate and access cameras at the gate.

Who Will Use Your Electric Gates?
The homeowners and others with their remote control to the gate will use it most, and they would have been given the safety talks on how to use the automated gates safely.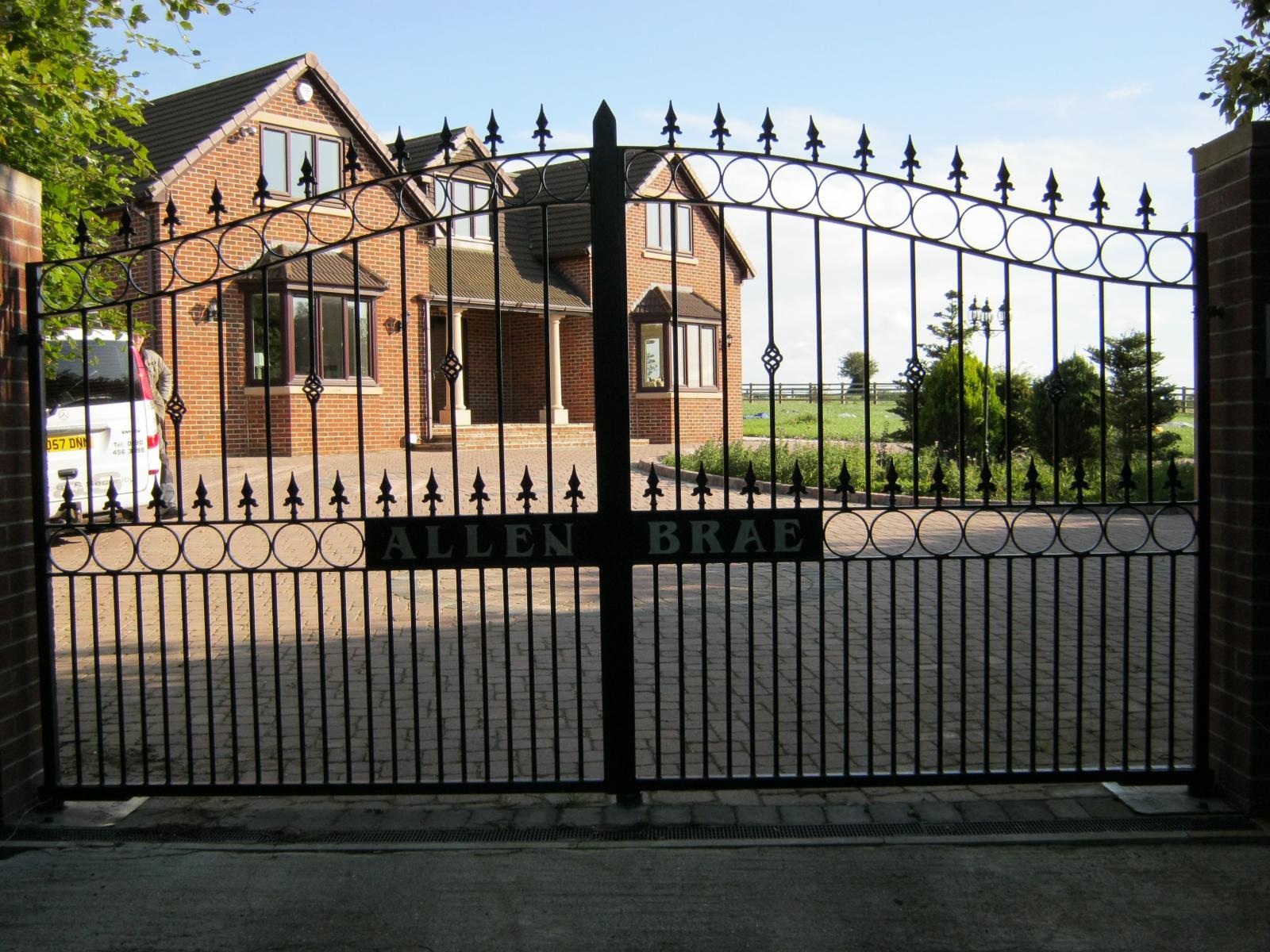 Children should not be given access to the gate as they may not understand the safety measures and start messing with it, which can cause issues to arise with its daily operation.
There can be access points like keypads for those who do not have portable controls, but you should have access points for those on foot/pedestrians. This can either be separate access or have the gate open parts to allow access.
How To Pick The Right Swing Gate Automation System
There are three main swing gate automation systems: arm gate motors, linear or ram screw gate motors, and underground gate motors.
Arm gate motors need a clear space so that the motor and arm can move freely and open the gates when needed. These gates are generally more expensive than other gates but are faster at the opening and closing of gates.
The ram and linear screw kits are more cost-effective when compared to the other automated systems. These don't need a lot of space for them to work; however, they need to be aligned carefully during the installation to ensure they work effectively. These are sometimes installed inside the posts for the pistons to work properly and safely without tampering.

Underground kits are very discrete and don't take up much room at all. With that being said, they need to be placed carefully to ensure it works efficiently. The underground kits are generally the most expensive of the three options, but they are relatively invisible.

Although automatic gates are great, they still have to work in all weather conditions, including heavy wind, which might damage the gate or motor somehow. With this in mind, having safety measure put in place and checks are done regularly is important to keep it safe and secure for future use.

Questions to ask yourself
There are a few things that you should ask yourself when thinking about choosing whether to get automatic gates and how to choose the right gates. These include:
Is it feasible for a cable to be run between the property and the automatic gate control panel if needed?
Is there anyone who requires constant/frequent access to your home or property, such as gardeners, employees, cleaners etc?
How far away is your property from the electric gates?

Are there family or friends who require access when needed to get in the property?

Wrought Iron Gates
Most products nowadays which have the words wrought iron in them (wrought iron gates, garden furniture, etc.) are actually made from mild steel, this is not meant to mislead at all.
The reason for this is because for centuries these products were made of wrought iron and the name has simply stuck. Before mild steel, wrought iron was used for most metal products you can thinking of. Wrought iron simply means worked iron. This means a black smith got it to the shape it was in. Thanks to advancements in technology mild steel made the process of producing metal cheaper and more efficient.
Wrought iron reached its peak in 1860s. During this time it was being used to create ironclad warships and railways. But then problems with mild steels brittleness was solved and it became inexpensive and widely available. So wrought iron gates are actually made out of mild steel which makes them cheaper and less of hassle to have made into a bespoke design. You can now get the style of gates you would like quickly and cost effectively thanks to mild steel. Before mild steel a black smith would have had to make the gates by hand.
They would include every detail you had asked for. This would have taken months to complete but thanks to mild steel you can have your gates in a timely fashion. Mild steel still looks great and works great. It is a fantastic deterrent to anyone thinking about entering your property. It is also a welcoming sight to any one invited to your property.
Mild steel still looks great and works great. It is a fantastic deterrent to anyone thinking about entering your property. It is also a welcoming sight to any one invited to your property. In fact the only real different from wrought iron and mild steel is the cost and time it takes to build with.
Automatic Sliding Gates
Have you have been thinking about getting gates installed at your home? If you don't have enough space for swings gates then why not consider sliding gates?
Sliding gates are a great way to offer security to your home. If your driveway is a little tight for space then that's OK. Sliding gates do not protrude onto your driveway at all. So you will still be able to have access to your property. The slide mechanism has actually been around longer than you might think. There is evidence that sliding doors were around during the Roman Empire. If they are good enough to protect Roman people from invading armies then they will be a great addition to your home for security.
Automatic sliding gates can be controlled by the touch of a button or by entering a code. You will then gain easy access to your home. The style of your sliding gate really depends upon you and what you want them to look like. They can be made out of wrought iron or hardwood. And because they are the first feature people see of your home they will allow your guests to make a grand entrance. They also make potential intruders think twice.

Sliding gates will provide a very stylish and way of entering your property and also safe guard it. Most break ins are by passer-by who see an opportunity, they won't see an opportunity when they look at your sliding gate. They will see an entrance to your home which is inviting to guests and a really bad idea to anyone not invited.

Swing Gates
Swing gates have been used for centuries to keep people off of properties. They have been mostly used throughout history by farmers. These were used to keep livestock in fields and predators out while still having access to the field themselves.
Just because swing gates have been used for centuries doesn't mean they are old news. Swing gates can still provide great security for your home and family. Automatic swing gates are one of the most popular ways of controlling who has access to your home. They can open at a push of a button or by entering a code. They are a great visual deterrent to anyone thinking about trying to gain access to your property.
They also look great and can add a great flare to your home. They are the first feature anyone sees when they walk or drive by your home. They are also a great way of adding style and beauty. Swing gates are a great deterrent to anyone trying to access your home. This is because they are the first feature people see when they look at your home. When you have a gate people think twice about accessing your property. Swing gates can open from the side or from the middle. They can be made out of hardwood or wrought iron. That's really up to you. The design is up to you as well. You can arrange a bespoke gate design and be safe in the knowledge that you are your family are safe.

Agricultural Gates
Unfortunately there has been a rise in crime in rural areas over the last few years. In fact there has been a rise of crime in many areas. But with a lot of valuable equipment on your farm it is important that you make sure your farm has a gate that protect this equipment.
A loss of this equipment can make you feel vulnerable and annoyed. It can also have a huge effect on your day to day activates. As well as potentially prove quite costly. With a lot of diesel, machinery and other things on your farm you must have the security measure to protect it. A typical wooden farm gate is no longer that useful. Much of the time people leave them open. This is to make it easier for them to have access to their farm for extra equipment they will need. But if you make it easier for yourself in this way then you make it easier for others to gain access to your farm.
An automatic agricultural gate will help you control who has access to your property while still allowing you to have easy access. Farming equipment is mostly heavy pieces of machinery. So people on foot tend to not be the biggest threat. But being able to stop vehicles from accessing your property may well save you time and money.

We can provide you a custom made gate for your farm. This gate will service all of your needs and take into account any security issues you may have. Just by having a security gate fitted you will improve security. It will automatically install doubt into anyone's mind who is thinking about accessing your property. You will make it a lot harder for anyone who wants to get a vehicle in your farm as well.

Why is it important to choose a professional to fit your gate?
On the internet nowadays you can find tutorials for many DIY activities. With so much information you can even view articles about gate installation. You may think that you can save yourself a lot of money by watching some videos and fitting your gates by yourself.
However, there is a clear benefit to getting a professional to install your gates for you. And could well save you money in the future. If you are weighing up the options between which DIY or professional installation then we can help. Hopefully this article will give you some clear and concise reasons why having a professional like us fit your gates is better than going the DIY route.
Firstly all of our gate installers have received professional training. They have come up against all of the problems that you may face and know ways of getting around them. So they can install gates a lot quicker than someone without these experiences. These problems may also cost you money in the long run if they are not put right and your gates are not working as they should. Motors can quickly burn out and then you will have to get a professional in to fix them anyway. We are approved by leading authorities to make sure that our standards are as high as they possibly can be.

This means that when you choose us we take responsibility to ensure your gates are completely safe and working perfectly. Having your gates installed by a professional may mean that you may have to pay a bit more than you want to. But it will mean that your gates work for as long as you need them to. You can also take advantage of the maintenance services that companies like us offer. This is to ensure that they last a life time and not endanger yourself in any way.

---
Have you been considering: Which Type of Electric gate is right for my property? For more information about our high quality gate installations in Newcastle Upon Tyne and the North East, you can call us on 0191 511 82 40 or follow this link to view our website for more information.
Find out more about our electric gates installation in Tyne and Wear.