Types of Domestic Wooden Gates
Posted by:
Paul Marren
Tags:
Domestic Wooden Gates, Security Gates, Automated Gates in Newcastle
Posted date:
18-06-2021
What Are The Types of Domestic Wooden Gates
Secure Automation offers bespoke design and manufacturing services for domestic, commercial or agricultural uses throughout Newcastle and Tyne & Wear.
We offer a range of bespoke designs to choose from, and all of our gates are custom made to fit your property or garden and suit your specific requirements.
Our bespoke wooden gates are available as manual or automatic operating for your convenience. All of our security gates can also be integrated with access control systems so that you have complete control over who enters your premises.

Our bespoke wooden gates are available as manual or automatic operating for your convenience. All of our security gates can also be integrated with access control systems so that you have complete control over who enters your premises.
Framed Single Gates
Framed Single Gates provide access for persons into your property which are visually pleasing and practical to use.
Our framed single gates are available in a range of timbers and are built to a high standard of quality and attention to detail.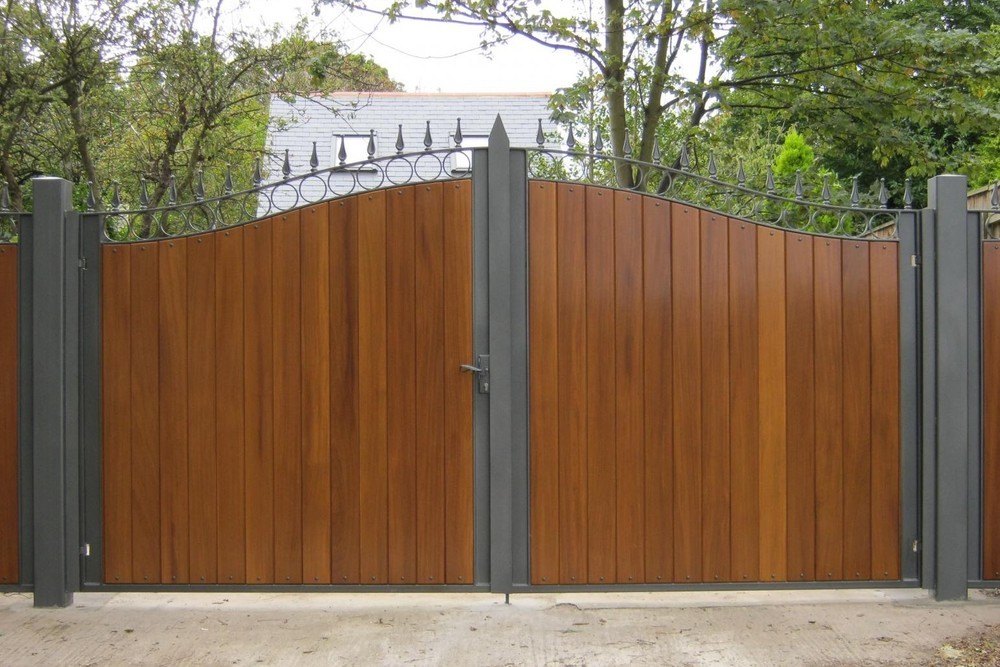 Sliding Wooden Gates
Sliding timber gates offer an aesthetically attractive alternative to swing gates where it is not practical to open a swing gate due to uneven ground surface or restricted space.
Field Gates
Field and agricultural gates provide a high strength and practical solution to close off driveways and fields.
Double Gates
Wooden double gates offer the perfect solution to providing security across the length of your driveway. Our wooden gates are available in a wide range of styles which can be altered according to customer specifications.
Ledge & Brace Gates
Our Ledge & Brace Gates are available in a range of timbers and finishes according to your preferences and to match surrounding fencing.
What timber to choose for driveway gates?
Choosing the type of wood for your gate can become overwhelming; with so many different styles, benefits and more, it's hard to know where to begin or which one is right for you.
The type of timber you chose is largely dependent on how you wish to proceed once the gate has been completed; painting, staining, weathering, lacquer/coating are some of the most common examples.
To note, weathering will provide you with a natural finish but is the most lengthy process and will allow for almost no UV protection, facing damage such as splitting. It is also worth noting certain timbers are better suited to different aspects, such as how adequately the paint will take or how appropriately the wood will stain.
We have many choices ranging from a classic natural look with knots to a cleaner, more flush finish than, say, metal steel gates to suit any aesthetic. This includes offering a range of soft and hardwoods.
A widespread choice is our top-notch Scandinavian redwood which suits the needs of a variety of clients. Redwood, if treated appropriately, will suffice for a long duration and still keep the appeal, all while ensuring privacy and security.
While cheaper than its hardwood rival, softwood is in the majority not as dependable, balsa(hardwood) and Western Red Cedar(softwood) being the omissions to this principle. That isn't to say softwood isn't dependable. It just isn't as dependable. Softwood, if maintained, will provide you with many years of service.

Hardwoods are less economical but worth the added admission for solid durability and aesthetic features as they tend to create fewer knots. Accoya is a softwood with a Class 1 solid durability due to modifications using vinegar; however, it comes with a hardwood-Esque price tag.
It will, however, outperform every other timber in terms of solid durability, so if you're looking for the best of the best, then we suggest Accoya. In addition, we advise on and offer timber ranging from many to an in-between, supporting you to find your perfect fit at a reasonable price.
Made-to-measure gates or 'standard' size?
'Standard' sized gates are marketed as the de facto size for most driveways; however, this doesn't necessarily mean your driveway fits these proportions.
Most driveways will need a little extra width or possibly width shaven off to fit the requirements; what if I need a square or horizontal gate? this is where made-to-measure gates come in.
'Standard' sized gates are bulk factory-produced products to lower labour and costs, leaving little to no importance to detail. This means the consumer's specific requirements aren't considered, and you're left without a professional touch or finish.
Made-to-measure gates provide a level of reassurance, especially in installation, so you don't have to worry about trivial matters such as 'is my driveway a standard size?'.
Each gate is manufactured uniquely and personally to your needs and without the threat of extra work or adjustment. Home jobs don't always leave quite the same impression as a made-to-measure gate and can't always assure the same level of quality, sometimes achieving the job but leaving it looking botched or rushed.
Our company go above and beyond providing you with a made-to-measure gate. Bespoke gates are made-to-measure gates, completely personalised. Think about how impressive it would be to have such as gate as the first introduction to your home.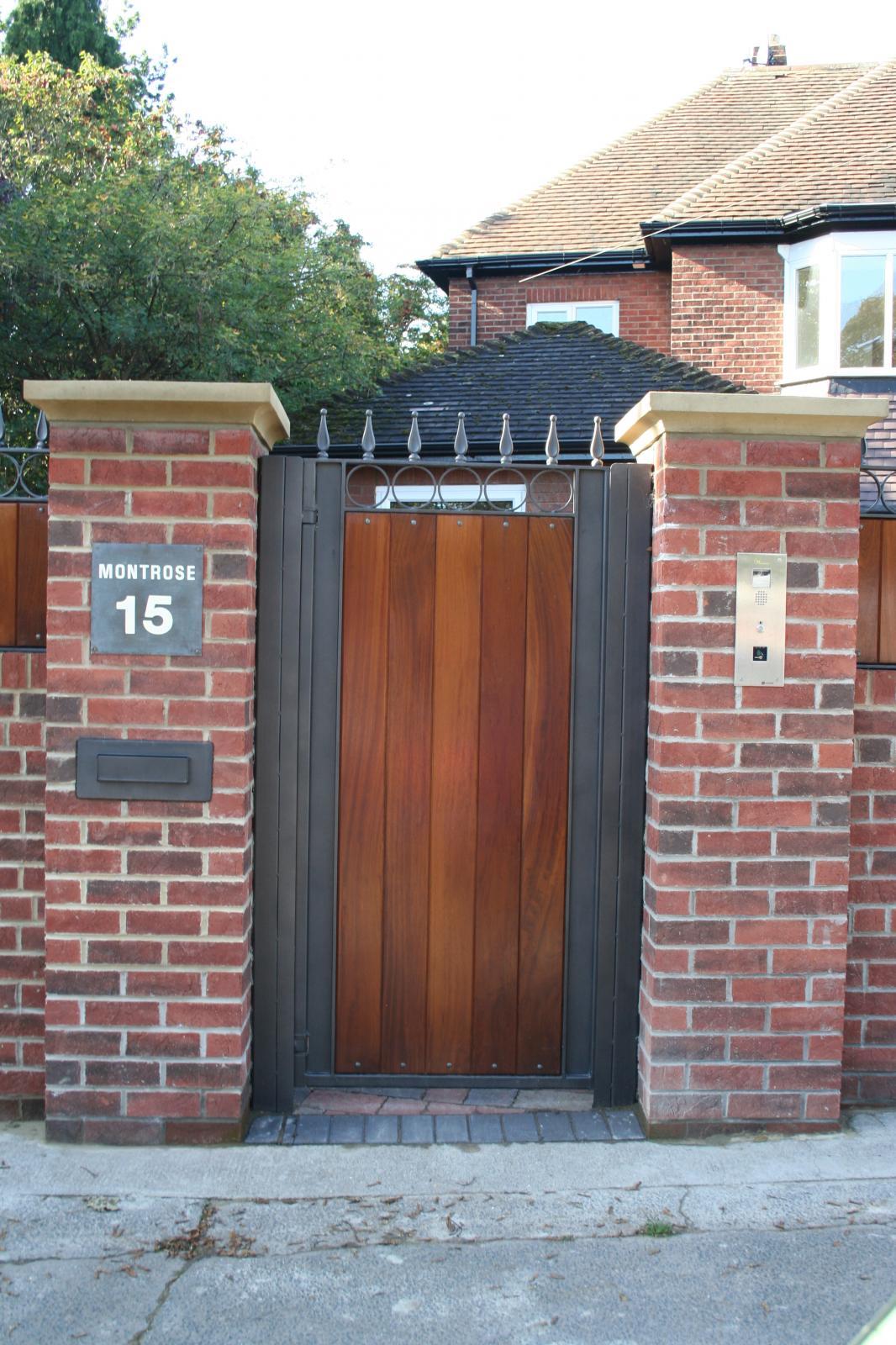 Bespoke Wooden Gates Can Make a Difference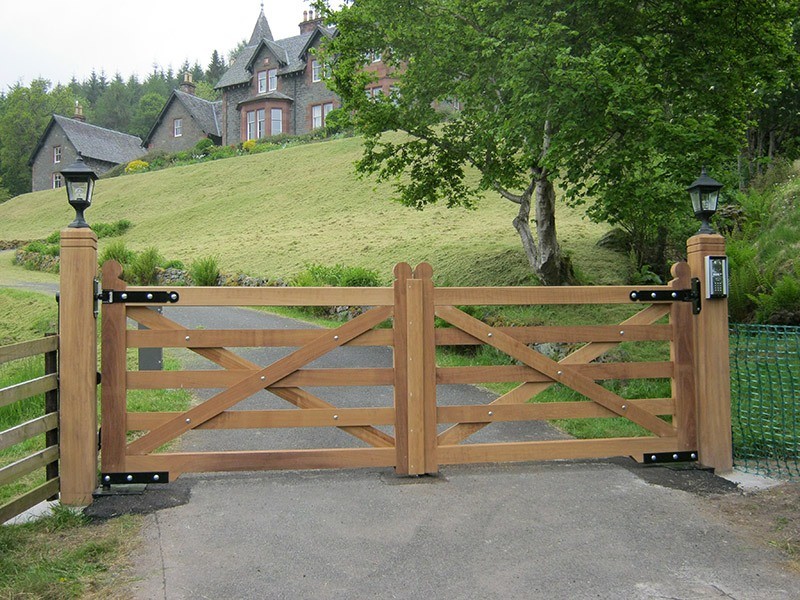 Commercially sold gates adhere to a mould of standing sizing and follow cheap materials and fast production.
However, Secure Automation know every driveway is unique and comes with its own set of requirements. Bespoke gates eliminate the extra work or adjustment period and provide you with the reassurance of a professional and defined touch.
Standard gates package themselves as convenient but will come with hidden requirements such as additional labour and possible further adjustments.
Leaving a standard gate without the correct adjustments can leave a driveway looking askew or leave the wrong impression; the entrance is the first thing people will encounter when seeing your home, it's the first impression, and you will want to leave a good one.
At Secure Automation you will be able to determine every aspect of the product, and it will be manufactured to match your garden's environment.
We oversee the whole process from the initial consultation stages all the way to completion and delivery to ensure customer satisfaction and that the gate is correctly installed. Meaning no additional hidden contractors, fees or delays.

Which Wooden Gate Do I Need?
Secure Automation know the importance of your needs and offer a plethora of choices ranging from driveway gates, side gates, garden gates and more, all manufactured to your specific requirements.
All of our gates are produced locally using trusted and proven industry-standard traditional methods and manufactured using your preference of timber, such as hardwood or softwood.
'Standard' or commercially available gates won't meet the requirements of your property/garden or even fit the exact job, which is why we provide such a large range and adhere to your needs. Although gates can get specific, and not every gate can apply to every role, a 'standard' gate won't suffice for a farm/field or as garage doors and will end up being more hassle than it's worth to readjust these moulds and may even require professional advice or help.
Buying the right gate for the specific job can end up being more time-efficient and cost-effective in the long run and ultimately benefits you.

Here are some examples of specific typings we stock:
DRIVEWAY GATES
SIDE GATES
GARDEN GATES
SLIDING GATES
3/4 SPLIT GATES
FARM/ FIELD GATES
BI-FOLD GATES
GARAGE DOORS
At Secure Automation we also offer the option of manual or automatic operation to suit your convenience or requirements, whether that's the ease of access for you or the control over access for anyone else.
Here at Secure Automation, our team will also provide references to guarantee and assure our clients and give them the best understanding.
---
Domestic Timber Gates in Newcastle upon Tyne
Secure Automation are your first choice for automatic or manual wooden gate installation throughout Newcastle and the North East.