Electric Gates Installation
Newcastle Upon Tyne, Tyne and Wear
types of gates we provide
If you are considering electric gates installation in the Newcastle area, we are the leading provider of automatic gates in the northeast.
Secure Automation has over 12 years of experience in working with domestic and commercial clients who require a range of security services to keep your property free from unwanted intruders. Our automated security gates offer the highest levels of protection for your property and convenience for those who need to enter and exit.
Driveway Gates
We want to ensure the safety and security of your property and family; our domestic gates create a barrier to intruders whilst also adding an aesthetic entrance to your domestic property. Our automatic gates make entering and exiting your home easy!
We manufacture bespoke sliding and swing gate options according to the property requirements. Our driveway gates require little maintenance and offer the customer complete peace of mind.
The style of gate that you choose for your home can also match existing doors and fencing to deliver aesthetic appeal. To ensure the safety and security of your property and family, our domestic gates create a barrier to intruders whilst also adding an aesthetic entrance to your domestic property.
Our domestic gates are available in a range of sizes and styles according to your personal preferences. We design, manufacture and install the following domestic gates throughout Newcastle Upon Tyne:

Wrought Iron Gates
A metal that not only adds a classic look to a garden but is also durable through different weather conditions.
Wooden Gates
Whether you are looking for a hardwood or softwood gate, we can provide the best woods to give you the durability and look you require.
Garden Gates
Protect the back of your house as well as the front with our diverse range of gates to give you the feeling of security.
Swing Gates
Requires a larger amount of space to give clearance for the gate to swing open.
Sliding Gates
They are better for smaller driveways as they are set in a track. This provides high security.
Electric Automation
Making your gate electric can eliminate you opening the gate to your home yourself as it does it for you.
Commercial Security Gates
Protecting the property and employees within your business is an essential concern when you are designing the security of your commercial premises.
Secure Automation can create a range of automated gates, bollards and barriers designed to permit your business to continue safely and securely.
If security is a major concern for your commercial property, an electric gate will provide a barrier to your industrial or commercial property. We can manufacture and install wrought iron gates and railings or timber options.
Our commercial solutions for the north east include:

Steel Gates
A metal that is known for its strength which is beneficial when it offers more ability to create complex designs.
Keypad Entry
Using a keypad entry allows you to put in a code that will unlock the property but then automatically lock itself when it is locked.
Proximity Readers
This is recommended for commercial properties and apartments and flats as it provides access through a token presented at a sensor.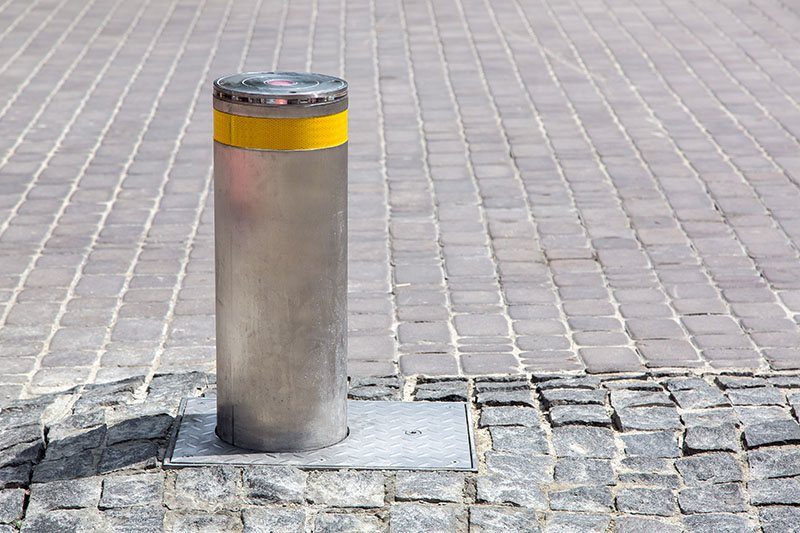 Barriers
This system offers security to businesses where an area needs to be restricted to keep people safe.
Bollards
This is used to physically block vehicles from any direction to protect properties and people.
Security Gates
They are typically heavy-duty systems which provide the necessary security to control access to and from sites.
Gate Operators and Access Control
Our gate operators provide a convenient control system to make the entrance and exit through your gates and doors as convenient as possible. We can supply automation to already installed gates, including wooden gates and metal gates.
We have a range of operators available which are customised to provide the best solution to your requirements. Ask our team for professional installations and high-quality designs for the North East.
Our range of operators and access control systems include:
Remote Control
This allows the gate is opened from a distance using a handheld control system.
Audio/Video Access
Communicate with the visitor before granting them access to the property.
Biometric Access
A more expensive system that uses information about a person to identify them such as a fingerprint etc.
Surface Operation
Depending on the reason for it's use, this system is the more aesthetically pleasing solution if visible to public.
Sliding Operation
Offers a smooth and silent operation as it is installed onto the gate itself for easy access.
Underground Operation
Provides the operating system completely underground so it is hidden from view.
Find out more about the areas we cover for our made to measure gates in Tyne and Wear.
Fitting Electric Automated Gates

It is possible to make your existing gates electric; however, the real question is if it is worth it. The cost of making your existing gates electric is usually the same price as buying brand new electric gates and having them installed. Also, you can't just make any gate electric; it must follow specific guidelines.
For example, the structure of your existing gates must be able to work electrically. We highly recommend and advise you to get in touch with a professional if you are looking to make your existing gates electric, as they know what to look out for, and they can ensure the process is completed correctly.
Electric gates definitely add value to a property, for many different reasons. For example, people looking to buy your house will be enticed by the extra security and privacy that the gates offer. They also lower insurance bonds on the property, which is a huge advantage when looking to sell your home.
They also character to your property, and they are also stress-free. They are so easy to maintain, and if you have any children or pets, the electric gates protect them from running out and onto a road. If you would like to find out any more information on this subject, then please don't hesitate to give us a call.
In electric gates, the motor uses an average of 100 watts per day. However, when the gates are actually in motion, they will use an average of 700 watts, but this will only be the case as they open and close. It will go back to 100 watts again when they have stopped the motion.
The cost of this is usually around 2p per day; this will depend on how often the gates open and close. This typically changes with the setting the electric gates are in; for example, domestic properties or commercial properties.
Depending on the design of the gates, the type of gates, the standard of the gates and other factors, electric gates can cost between £200 - £3000. If you would like a free quote or would like to find out further information about prices, please get in contact with us today, and a member of our team will be happy to help.
This will depend on the setup of the gates; for example, some gates are automatic and can open with sensors; others use mobile phones, intercom systems and remote controls. If you need any more information on this, and the different types of electric gate systems, please give us a call or send us an email.
Our team of highly trained and experienced gate engineers will work with you to design the perfect security solution for your property and individual requirements. We will offer you a range of bespoke options for style and level of security required.
electricgatesandbarriers@gmail.com